My Grandmother "Mawmaw Eva" is dying.
She is 94 years old. Nearing the end of life is not a surprise, but I am so sad she will be gone. She called me her namesake, Eva Michelle, and liked to use my full name often. We lived with her for a short time when I was young and I have lots of happy memories helping in the kitchen, snuggling up in her lap, reading stories, and taking naps or as she called it "resting our eyes." Mawmaw was the greatest nap partner because she didn't sneak away after I fell asleep. She actually napped with me and I loved that we would wake up together. Even now, all I want to do is whisper for her to scooch her over so I can lay beside her, staying there until she wakes up, but I know I can't make that promise.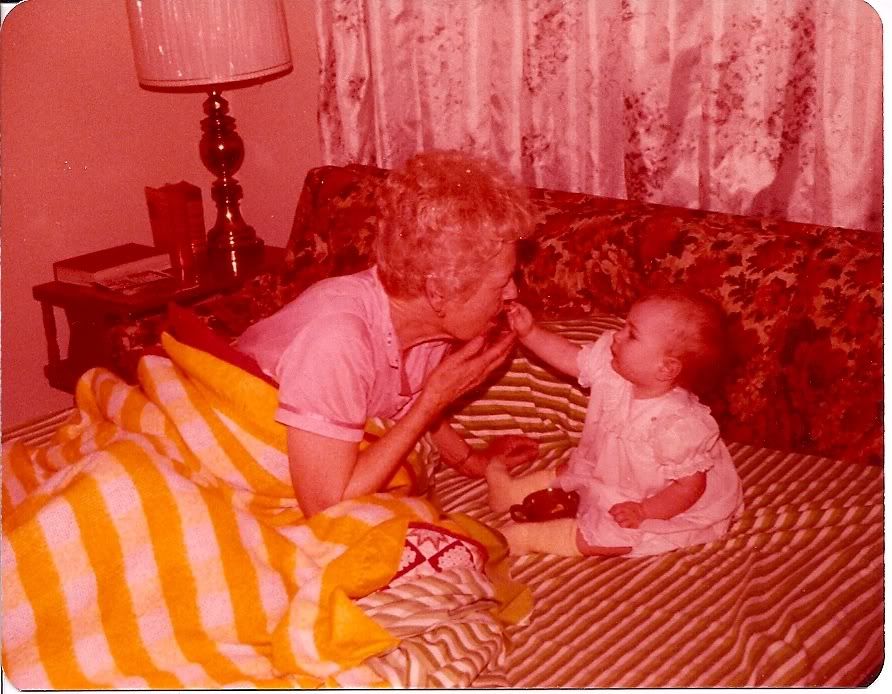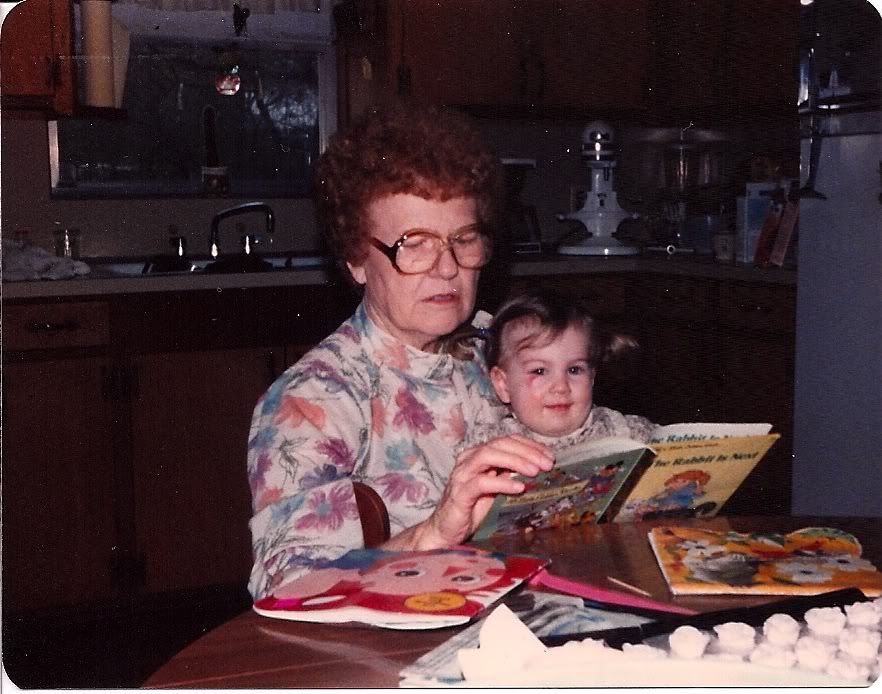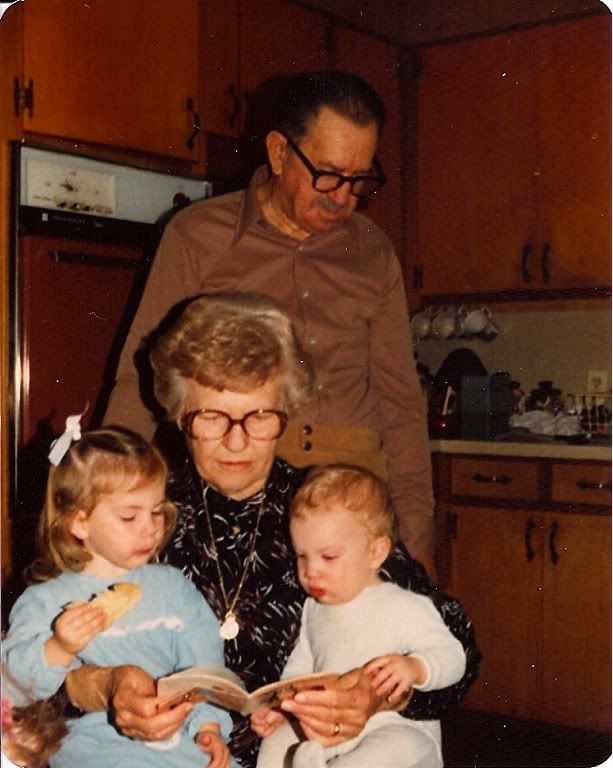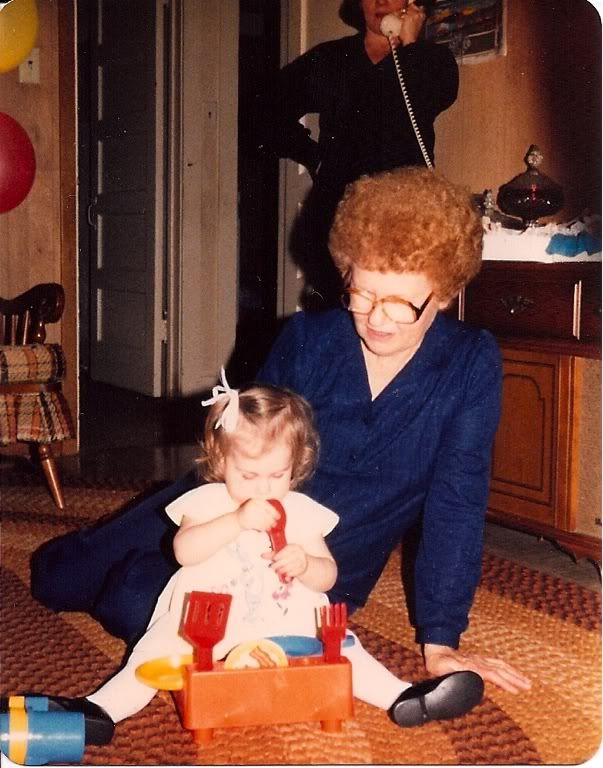 She doesn't have the strength to say much and what is said lacks context. Staring in the direction of the window she asked "will he be there?" I don't know to whom or where she was referring, perhaps her late husband (Pawpaw) Doyle, her son (Uncle) Van, her great-grandson Cooper, her brothers, her friends, or even God? I have no idea, but yes, I'm sure he will be there.
She is and has been such an important influence in my life, present for so many milestones. I am elated that she was able attend birthdays, violin concerts, graduations, to know my husband, witness our wedding, hold her great-grand baby.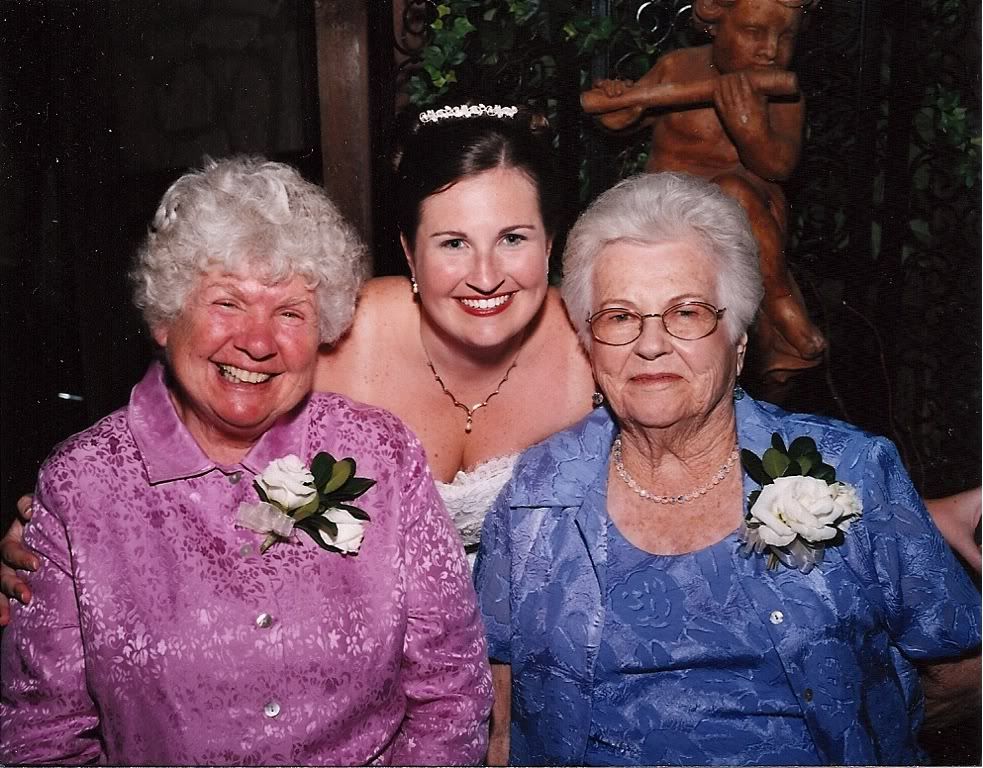 Grandma, Michelle, Mawmaw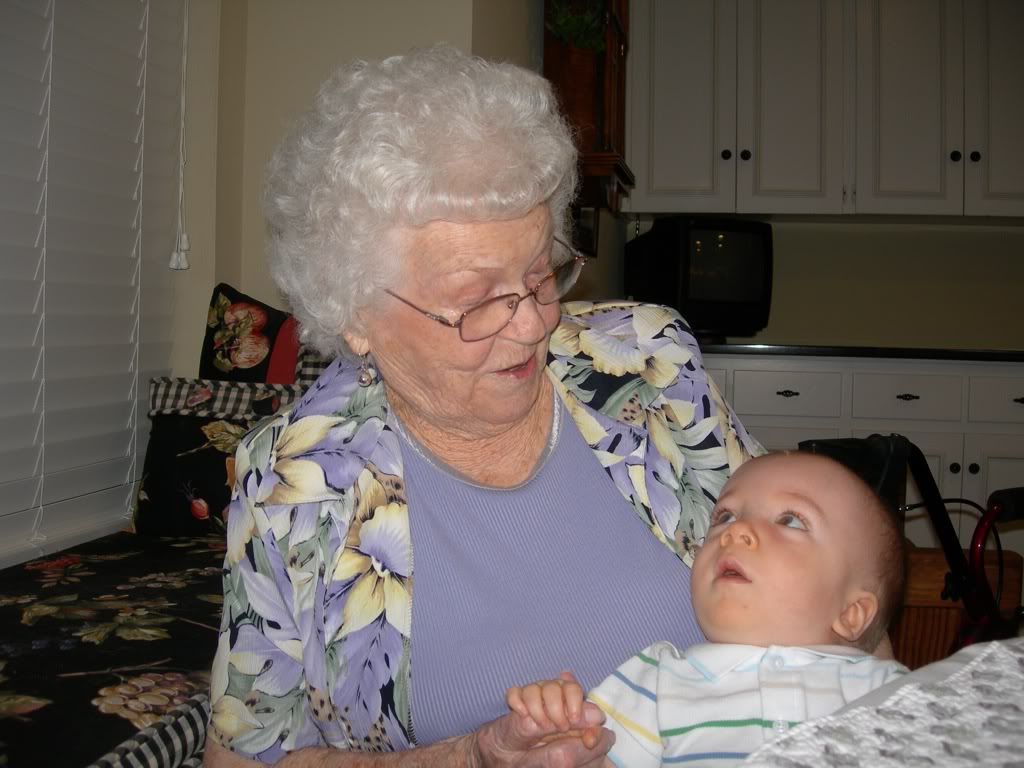 Mawmaw & Cooper
Her breathing has slowed and I know she and Cooper will be together in heaven soon.
I went to visit the Gardens today, to sit on the rocks next to Cooper's spot. It is always so peaceful there and with much on my mind was a great place to just be. I was reminded instantly why we chose this place for his ashes. One of my favorite things is just past the roses and over the creek. There stands a statue of a family and a father holding up his son playfully. Reminds me of someone.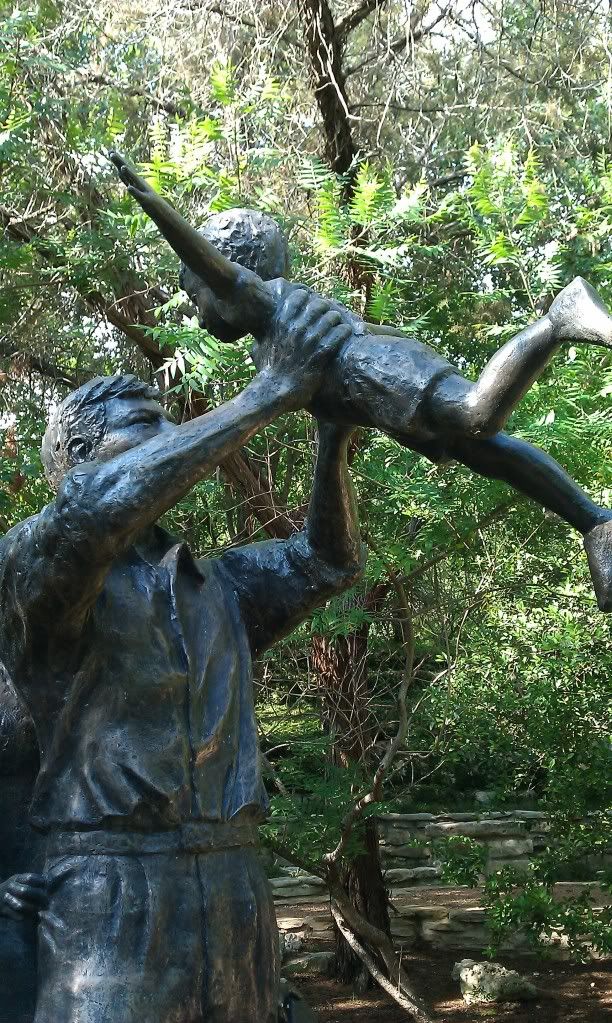 It feels strange to see her stepping out of this life and into heaven. There is so much about dying that I associate with Cooper and it brings all those memories rushing back. The smell of oxygen on her breath, making sure she's comfortable, pain free, lips aren't too dry, no bed sores or skin breakdown behind her ears where the cannula sits, listening to her breathe. It's all so familiar and not so scary this time around. I know what to expect and that makes me feel somewhat hardened.
During our visit Mawmaw kept trying to sing something and no one could figure out what song it was. She loves gospel music and hymns and since then I've had the children's bible song stuck in my head... Deep and Wide, Deep and Wide, There's a fountain flowing deep and wide.
I love you deep and wide Mawmaw. It's ok to rest your eyes, he will be there.